MicroVolts Surge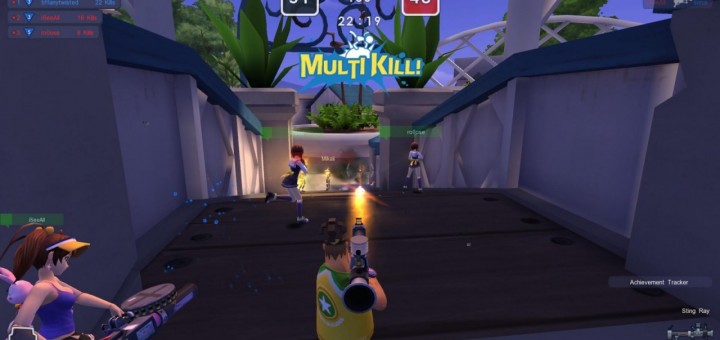 MicroVolts Surge is a colorful cartoonish third person shooter with fast gameplay.
There are 4 different characters which can be customized with in-game points.
You can also buy better weapons, armor and other items with this in-game currency.
There are 7 different types of weapons:
Melee
Rifles
Shotguns
Sniper rifles
Gatling guns
Bazookas
Grenade launchers
There are currently 17 different maps ranging from a model ship to a chessboard.
The following game modes are availiable:
Team Death Match
Free For All
Item Match
Capture The Battery
Close Combat
Elimination
Zombie Mode
Arms Race
Invasion
Video:

Video 2:

Download link:
Download Microvolts